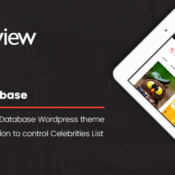 Moview is one of the several other special purpose WordPress themes from the house of Themeum. The title is built for those guys who want to create movie or video database websites with celebrity profiles. The theme has a unique design and powerful features to launch and manage vast amount of entertainment data. We've created some video tutorials on how to build a complete video or movie database site with Moview. Let's see!
Last week I was discussing WordPress security with my buddy Robert from WPWhiteSecurity. We decided to record our discussion for the benefit of other WordPress users who are interested in this topic.
A few weeks ago I spoke about having a weekly Question and Answer session here on WP Mayor, as a means of us being able to interact more with the community that has now formed itself around this site. The video is finally ready, so take a look!