Building an impressive business presence online has never been easier. There are many quality free themes for WordPress that help you build a website for your business at nil cost. Some of these themes are targeted at a pure business niche, while others are general multi-purpose themes that incorporate a business/ corporate template or customization options that you can use for building a business website.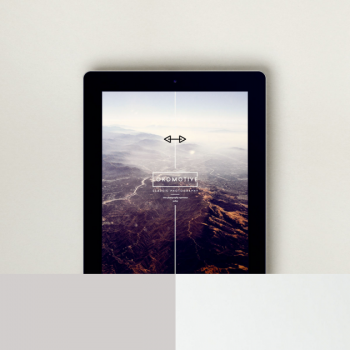 Parallax scrolling is a web design trend that took off a couple of years ago and still remains popular today. It's an interactive effect designed to catch a visitor's attention. It uses one or more layers that move slowly as you scroll down a webpage, creating a somewhat 3D effect. Parallax WordPress themes typically feature moving backgrounds and text that appear to flow with one another as you scroll down the page.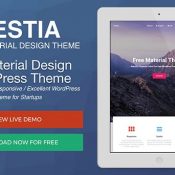 Hestia is a clean, attractive, multipurpose theme that can serve as both a one page or multipage WordPress site. It features a fully responsive design with a modern look, based on Google's Material Design, and offers advanced features such as ecommerce compatibility, real-time changes with a live customizer, drag-and-drop content building, SEO, speed, and more.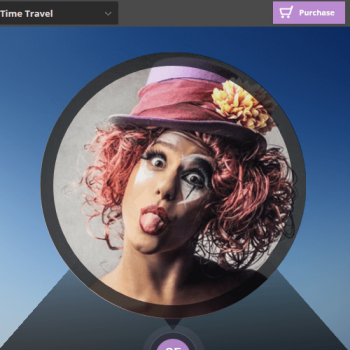 Choosing your website's theme can single handedly seal the fate of your website without you even knowing it. I mean, you have to leave an exceptional first impression on every site visitor that comes your way and what better way to do that then with a creative, unique, and standout WordPress theme?
Today I am happy to share with you 35 of the best WordPress animation themes on the market today that will provide you that added visual appeal without cornering you into a niche you are not ready to commit to. In the end, these creative themes will allow you endless possibilities when it comes to the creation of your WordPress website.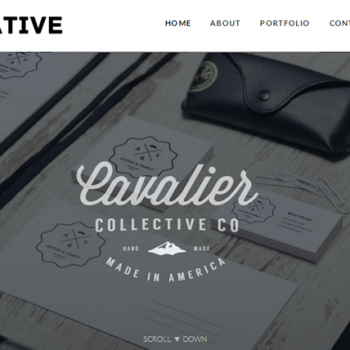 Free WordPress themes have come a long way, and free WordPress portfolio themes are no different. They come with more than enough features photographers need to build a well-optimized portfolio site designed to attract and acquire new leads and clients. They come with portfolio post types, fully-featured landing pages, galleries and more.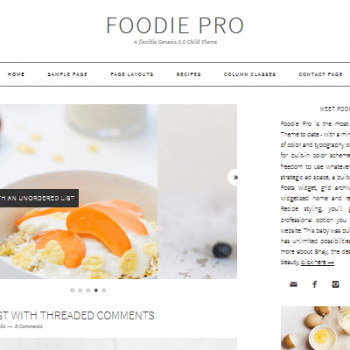 Are you looking to blog about all things food related? 
If you have recipes to share, cookbooks to sell, and kitchen supplies available to make it all come together into one delicious meal, you will need an exceptional WordPress food blog theme to make it in the competitive foodie industry.
No matter what you have to share with your loyal readers, having a quality food theme designed specifically for the food industry will make all the difference. With features like recipe plugin support, recipe layouts, ingredient post and menu templates, stunning image options, responsive design, and so much more, you need more than just a regular multipurpose theme.
Today we are going to look at some of the very best WordPress food blog themes on the market for food pros like yourself.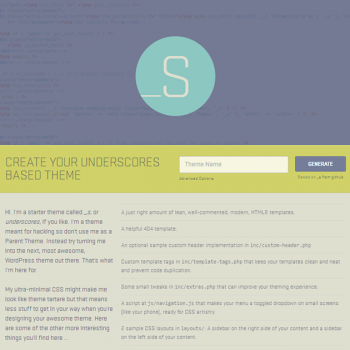 WordPress starter themes and frameworks differ from one another, but they both speed up the development process of building new themes and websites. They're hallmarks of WordPress' open-source nature, giving developers head starts in creating new products.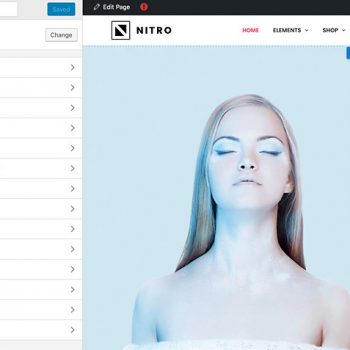 Nitro is a WooCommerce WordPress theme that helps online shop owners sell more products and services through a fast, intuitive, and conversion-focused platform.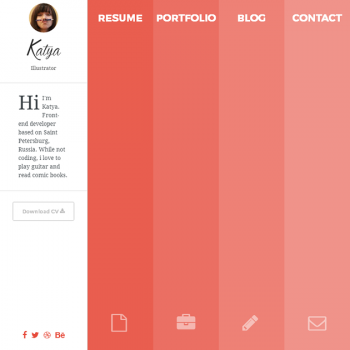 Resume themes and plugins provide simple ways to build personal websites designed to showcase candidates' skills, accomplishments and best work. Employers, especially corporate employers, typically receive hundreds of resumes, and you're probably not the only individual in your field that pops up when an employer searches for new candidates.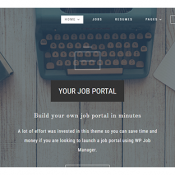 Job board websites help job seekers and employers connect. If you're using WordPress, you'll find many themes that you can use to build your job board. WordPress themes for job boards benefit not only major recruiting agencies, micro niche business that target baby sitters, caregivers, blue collar workers and sometimes even freelancer websites can also find them to be a good fit.
To begin with, take time to look for these features while selecting a theme – frontend submission by users, resume builders, ready-to-use templates, contact form, social login and search filters.
Here's a list of 12 premium WordPress themes for job boards that incorporate most of these features.