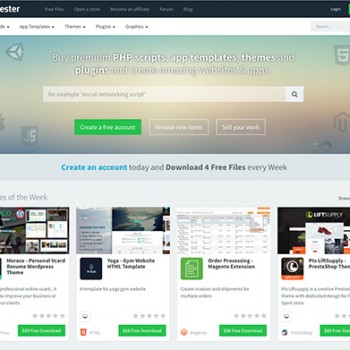 Codester is an online platform that connects buyers and sellers of all sorts of web development assets. If you're looking for an upgrade for your WordPress driven web page, then you really want to know what Codester is all about. In this article we're going to talk about what Codester can offer to WordPress webpage developers.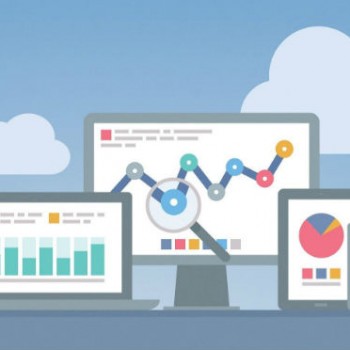 SEO is the process to increase search rankings of a website. The visibility of the web page highly impacts the SERPs (Search Engine Result Pages). So, it becomes essential to present well to leave great imprints on user's mind.
Though inbound linkings and definitive keywords play a vital role in SEO, web designing can't be ignored. It plays a significant role in your website's search rankings. In this article, I've shared a few points to consider throughout your website design process.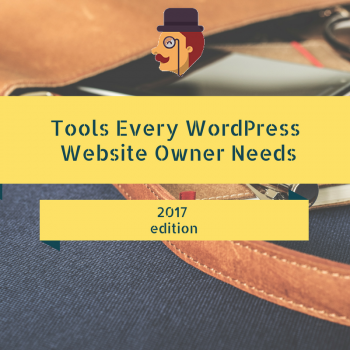 When maintaining and marketing a WordPress site, the right tools can save you a ton of time and stress.  In this post we've collected the best tools website owners will be using in 2017.
Starting a blog can be the beginning of an exciting journey. Whatever your passion – business, photography, wildlife, education – blogging about it helps you connect with individuals who share the same passions. Blogging has evolved from being a personal journal to an avenue for sharing knowledge, gaining exposure, building a professional network and developing passive income streams.
Struggling to make the decision between WordPress vs. Joomla vs. Drupal? Choosing a content management system (CMS) is one of the biggest decisions facing your fledgling website. It's the foundation that will power your site for years to come – so you absolutely need to put in the research time before you make a decision.
A website that receives a great deal of traffic is a wonderful asset to any business. It can boost revenue, serve as a source of information to visitors and double up as a channel of communication with consumers. Getting visitors to your site, maintaining and increasing the flow of traffic is a lot of hard work. But the one thing that is sure to work is top class, authoritative content.
Almost anyone who runs a website understands that speed is a serious deal on the internet. But do you know how fast exactly your website is? You can check your website speed at Pingdom, GTmetrics, or WebPageTest or Page Speed Tools. These resources not only test your page load speed, but also recommend how to improve the speed of your WordPress Website.
If you're interested in launching a website, you've probably heard about this "WordPress" thing. That's because self-hosted WordPress now powers over 27% of the known web, making it by far the most popular tool to build a website.
But despite that popularity, many beginners still find it difficult to get started with self-hosted WordPress. So to help you out, I'm going to show you everything you need to create a website with WordPress.
Ghost Browser is the Productivity Browser for technology professionals. It will make any WordPress professional work smarter and faster. Each tab can have it's own cookie jar so productivity gains are incredible.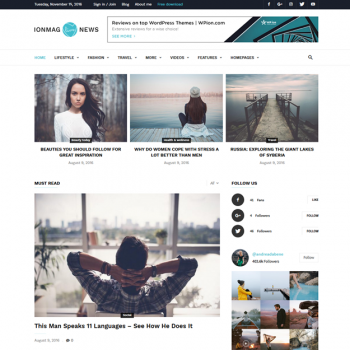 Are you looking for a great free news WordPress theme? You found it! ionMag is an amazing free theme for a blog, news, newspaper, magazine, publishing industry and reviews website. This integrated solution will change the way bloggers interact with their sites moving all the creative activities from the backend to the website's frontend, simplifying the user experience.
Posted in

Beginners, Resources, Themes
| Tagged

Clean WordPress Themes, free theme, Google AdSense, ionMag, open source, page builder, Responsive Themes, software, web design
|
19 Responses