Vishnu Supreet
Freelance writer about all things WP | A mechanical engineer who creates awesome content for my clients to drive traffic to their business
Building an impressive business presence online has never been easier. There are many quality free themes for WordPress that help you build a website for your business at nil cost. Some of these themes are targeted at a pure business niche, while others are general multi-purpose themes that incorporate a business/ corporate template or customization options that you can use for building a business website.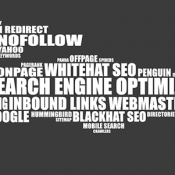 All webmasters are aware that it is top quality, authoritative content on web pages that can get them high up on a search engine results page (SERP). This does not mean that you should be satisfied with creating and publishing the right content on your website. There's a great deal more you can do to make it easier for your audience to find you. That's what Search Engine Optimization (SEO) is all about.
A website that receives a great deal of traffic is a wonderful asset to any business. It can boost revenue, serve as a source of information to visitors and double up as a channel of communication with consumers. Getting visitors to your site, maintaining and increasing the flow of traffic is a lot of hard work. But the one thing that is sure to work is top class, authoritative content.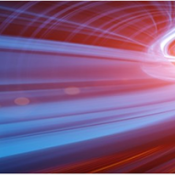 Almost anyone who runs a website understands that speed is a serious deal on the internet. But do you know how fast exactly your website is? You can check your website speed at Pingdom, GTmetrics, or WebPageTest or Page Speed Tools. These resources not only test your page load speed, but also recommend how to improve the speed of your WordPress Website.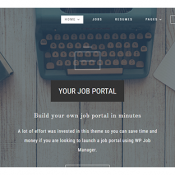 Job board websites help job seekers and employers connect. If you're using WordPress, you'll find many themes that you can use to build your job board. WordPress themes for job boards benefit not only major recruiting agencies, micro niche business that target baby sitters, caregivers, blue collar workers and sometimes even freelancer websites can also find them to be a good fit.
To begin with, take time to look for these features while selecting a theme – frontend submission by users, resume builders, ready-to-use templates, contact form, social login and search filters.
Here's a list of 12 premium WordPress themes for job boards that incorporate most of these features.