Spare parts are ideal products to sell online with WooCommerce. Whether you're selling automotive parts for cars and other vehicles, domestic appliance spares for washing machines, used spare parts, or electronics parts, customers are happy to buy online without inspecting the product in person.
In this tutorial, you'll learn how to create a WooCommerce auto parts website. You can use it to sell any type of spare parts with WooCommerce. It's completely non-technical and you won't need to write any code.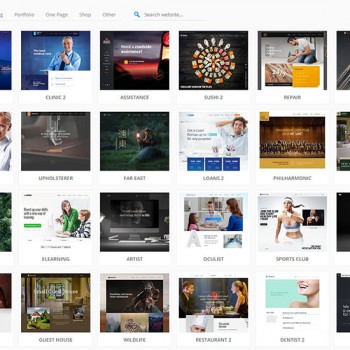 As a freelancer, you might have struggled with procrastination at one time or another. So did everyone else in your profession. You may feel a sense of relief by putting something off for a later time. However, this feeling is usually short-lived.
Online advertising has undergone a massive advancement in a short span of time. This can be attributed to the social media which has enabled online advertising to push new boundaries in terms of user engagement. With new ideas for promotion and techniques for advertising, it is difficult to make a mark in this business.
But for the most part, advertising still follows traditional methods of using social media rather than on web pages. This is why Facebook has been successful in running a great advertising campaign, and they have gone a step further with Dynamic Product Advertising. This represents a new era in online advertising.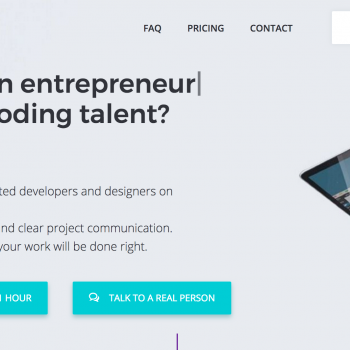 Hiring remote workers isn't always easy. You need to find someone who is great at their job, but also trustworthy and knows how to work in a remote team. These are the struggles we faced in our search for a UI/UX designer and a JS developer.
Posted in
Articles
| Tagged

Coding Ninjas, hiring, JS developers, remote jobs, remote work, UI designers, UI/UX, UI/UX Designers, Upwork, UX designers, Vue.js developers, WordPress hiring
|
Leave a response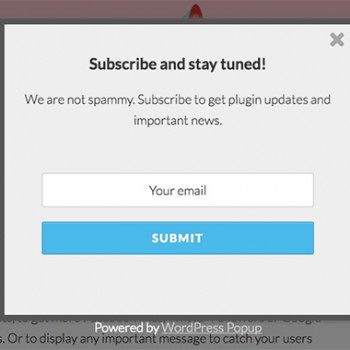 This week's giveaway is brining you a chance to win 1 of 3 licences for Pupups premium plugin. Popups premium is a one of Timersys's bestsellers. It's a premium add-on for the most versatile popup plugin in the market, the free WordPress Popup plugin. For those who don't know about the free core version let me tell you that there is no other plugin with so many display rules that will let you display catching eye messages on every part of your site. The Popups premium add-on extends these filters and gives you much more power.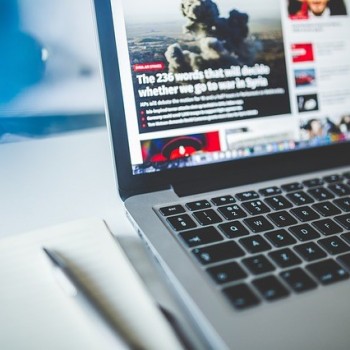 In today's era of technological advancements, establishing an online presence is no longer an option but a requirement. Businesses, big and small, are compelled to build their own websites if they want to maximize the potential of the internet to grow their customers.
If you're looking to start a website soon, you need to decide which website builder to use to get started. The good thing about today's internet growth is that there are plenty of platforms that help you create a website.
Chatwing chat room software for websites and mobile app builder enables any website to fully customize and add a live chat room in minutes along with building their own branded iOS, iPhone, iPad, and Android App.
WooCommerce is simple to start with. however, you need to work on your website speed. Using CDN and hosting works well. Importantly, Image is another deciding factor. WooCommerce store has many product images. Image collection with high-resolution could affect your WooCommerce web-store.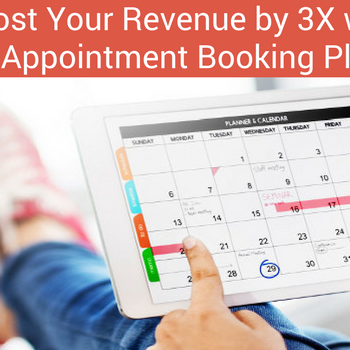 Scheduling appointments can be a nightmare, particularly for service-based businesses. If you made a scheduling error or took in some wrong information, it can mess up your entire timetable. Worse, it can severely damage your name and reputation. But there's an excellent solution to avoid scheduling mishaps from happening. That's to provide online appointment booking on your website. A WordPress scheduling plugin can solve this problem in a snap. Think of it this way. If appointments move and push your business forward, proper scheduling is its fuel. People are now getting comfortable booking services online. And websites that provide this…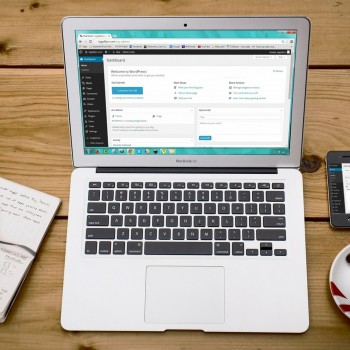 Gone are the days when running a blog was just about writing stuff and posting pictures. While blogging mostly still involves sharing personal stories, it has also become a big way for brands and businesses to engage with audiences. Thus, for small businesses, solopreneurs or freelancers working on a self-hosted blog with your own domain, it pays to know some of the more technical side of things.