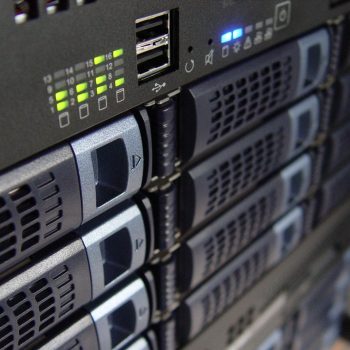 Web hosting is a vital part of your WordPress site. It lays a great stake on whether your site will ensure success or fail in the long run. Therefore, when developing your website from the ground up, you need to choose the best web hosting for the type of site you are building. This post will not only explain the value of web hosting to you but also help you choose the best web hosting type and vendor for your WordPress website.
When it comes to selecting the right Content Management System (CMS) for your eCommerce needs, there is a wide variety of parameters to consider. The CMS has become one of the Internet's most powerful web developer tools since the advent of PHP. Not to mention, we live in a world where sites need to be built faster and better. As a result, many developers are turning to CMS to get the job done quickly and efficiently. The only problem is there are thousands of CMS's, and finding the perfect solution can be somewhat of a challenge. This is why we've curated this article to help you find the most powerful and relevant solution for your eCommerce site.
Check out this comparison of the top three WordPress SEO plugins. Learn the difference between the free and premium versions of all three so you can make the best choice for your website in 2017.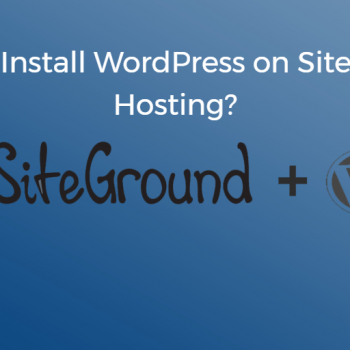 SiteGround is one of the best web hosting providers which are online, their servers are WordPress optimized which means if you install WordPress on your SiteGround hosting then your website will run smoothly without any issues. In this article, you can find all the steps which should be followed to install WordPress on SiteGround hosting with the help of Softaculous automatic script installer which is already integrated within your cPanel of SiteGround.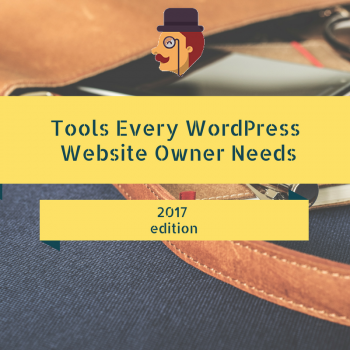 When maintaining and marketing a WordPress site, the right tools can save you a ton of time and stress.  In this post we've collected the best tools website owners will be using in 2017.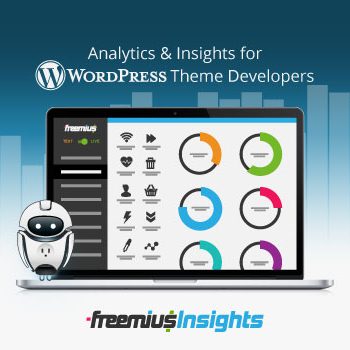 Most of the WordPress theme authors are blindfolded. They have no way of knowing who is using their themes, how are they using them, and where are they using them.
With Freemius Insights for WordPress Themes – this is going to change.

If you have reached this post, then you are in search of the best freebie to start your site, blog or eCommerce project with. Luckily, we have decided to search the web for the most popular free responsive website templates for 2016. Below, we have listed freebies running on the latest WordPress, WooCommerce, Joomla, OpenCart, PrestaShop, and ZenCart versions.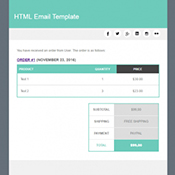 In the world dominated by instant messaging and Slack, email is still the gold standard of communication. Even if your online store offers multiple communication channels to the visitors and customers, email is the only way of reliably documenting the transactions carried out at the store.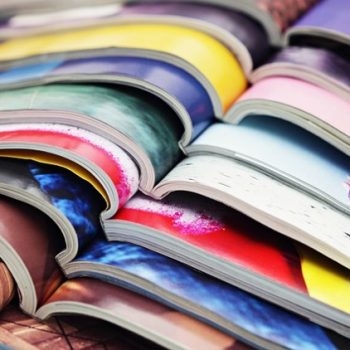 One of the biggest disadvantages of content marketing is finding the time to produce quality content. As an online business owner, there are hundreds of other things that you need to take care of. That said, creative content production is the key to business growth. Whether you're new to blogging or are struggling to keep up with your publishing schedule – content curation can help. When used correctly, content curation helps grow your business by bringing your target audience to your brand. In this post, we'll go over some things you can do to up your content curation game. Before we…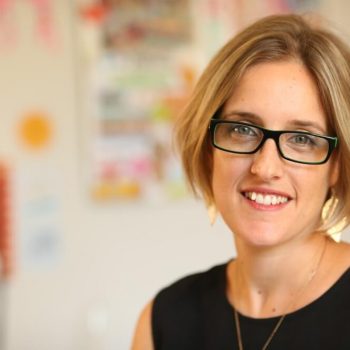 Ever thought about blogging on WordPress as a profession? Now, you can stop thinking about it and do it in 5 simple steps. Yonit has been leading blogging workshops all around Israel, studying an MA in Communications, and basis her research paper on how to become a professional blogger. Not only has she done it with her own blog, helped others do the same, but she is also leading the international blogging effort at Million Eyez, because she believes in that special connection between photographers and bloggers.