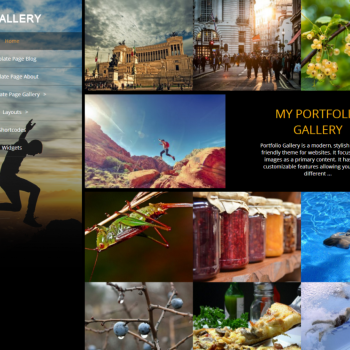 Web developers, designers and specialists in the sphere have started making predictions about future web design tendencies long ago. If you are owning a WordPress website, or just thinking of starting your career in any sphere of the web, there is a rule to keep in mind: you always have to be relevant and up to date with web design tendencies. Otherwise you are running the risk of falling behind and losing a large portion of your visitors.
Themes for clean news websites, interior design, flat long horizontal containers blogging, music-related posts, multiple purposes in clean style, oblique fashion blogging and eCommerce, agency home sites, motorsports blogging, portfolio headers, a curated collection of 30 parallax-featured themes.
Hey buddies! How's it going? Well it's just about to get even better thanks to this amazing round-up of themes and plugins for WordPress that you will just not help playing around with, just as a spoiler, among the themes you'll find amazing highlighting beauty and fashion ones, and also ones regarding breathtaking tourism, neat and creative editorial and photography, minimal style for business, health and fitness, material multi-purpose, and cute blogging.
Having someone by your side 24/7 to help you out with any issues you come across on a WordPress site isn't possible. However, the team at SIDEKICK decided that they wanted to provide an alternative, so they came up with a walkthrough system that integrates directly into your, or your clients', WordPress dashboard.
A monthly post series with fresh and free WordPress themes, featured quality ones, as well as new released and useful WP plugins.
The Canos blog theme from Lollum Themes is a great tool to achieve both these aims. It is essentially a creative-looking theme for personal blogs, magazines and newspapers with the aim of making it as easy as possible for you to write posts and for your readers to follow them.