This week the WP RSS Aggregator plugin added a new premium add-on to the collection – the Widget add-on.
This add-on allows you to add a widget to any section of your WordPress site to display a list of imported feed items from WP RSS Aggregator. It's an add-on that has been in the pipeline for quite a while, and has finally been given the green light.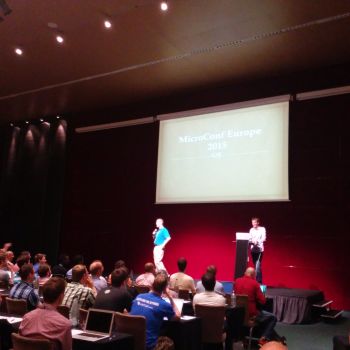 A short while ago I had announced that I'd be attending MicroConf Europe here in Barcelona.
MicroConf is a conference for self-funded startups. When I heard that description the first time I heard of MicroConf, I immediately thought of the WordPress community. Why? Well, if there's one ecosystem that is chock full of self-funded bootstrapping entrepreneurs it has to be the WordPress one. I did meet a number of WordPress product owners at MicroConf Europe, and all agreed that it was a great experience and they'd be returning next year. Read on to learn why I think you should attend the next MicroConf.
One of the conferences I've been waiting for this year is SmashingConf Barcelona. I'm making an effort to attend as many events outside of the WordPress circuit as possible, as I feel it is valuable to open ourselves more and more to the web community at large.
Since SmashingConf will be held in Barcelona this year and I am currently based here it's a no-brainer for me to attend this one.
During the past few months we've been hard at work on developing an extension for Easy Digital Downloads that will allow you to create bookable products and services.
We're finally in the very final stages of beta testing and the plugin should be out by the end of the month. However for those of you who have been waiting patiently for this add-on, you can go ahead and test the latest version at demo.eddbookings.com.
Our WP RSS Aggregator plugin is growing at a steady pace and has exceeded the 300,000 all-time downloads mark. What this means is that we're also getting more requests for some fine tuning here and there, as well as help with certain custom setups for our premium add-ons. While our support team is doing a great job in providing useful and continuous support to our customers, these custom jobs can take up a lot of time that our small team currently doesn't have to offer. So if you've worked with WP RSS Aggregator before or are simply familiar with the way it works, we'd love to hear from you and possibly feature your services on our website to have you help out these customers where needed.
This year I'm making a conscious effort to attend more events outside of the WordPress circuit, and MicroConf Europe is the one conference that I'm most excited to be attending.