Choosing a good host is part of running a WordPress site, but many users wonder where to go from there. A properly optimized WordPress site can not only allow you to serve your customers better, but also greatly decreases your server loads. In the web hosting world, a few extra seconds to load your site could be the difference in converting a customer to a sale. In this article, we'll show you how to improve server performance and page speed by leveraging things like browser caching and CDNs.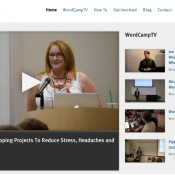 Every now and then I receive an email asking me for advice on resources where one would start learning about WordPress. Specifically, such enquiries tend to focus on going beyond the basics. Here's what I recommend.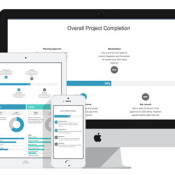 Whether you're an agency, freelancer, or manager, the overall success of a project is determined not only by the end result but the expectations your clients have along the way. Project Panorama is a visual "state-of-the-union" reporting dashboard you can present to your clients and team members to keep everyone in the loop.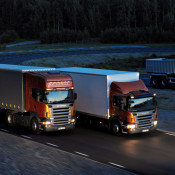 In theory transferring a WordPress website should be a straightforward process that involves few well-defined steps like: export your database from the old host, import it on the new one, move your files, reconfigure WordPress and change the DNS records. Not much can go wrong you may think, but actually on each step things can occur causing trouble and preventing your successful transfer. In this post I will go through the most common of these issues and try to give you tips I learned from migrating hundreds of sites to SiteGround servers.
Whether you think it's a good thing or a bad thing, not everyone is a computer nerd. To some, plugins are a pleasure; to others – they're a pain… particularly if you have to use and interact with them every day. Often, the average employee isn't accustomed to help desk software, and the experience can be annoying, time-consuming, and frustrating; no one, computer geek or not, wants to spend twenty minutes trying to figure out how to reply to a message.
One of the most popular web techniques this year is the idea of making certain elements on a page scroll a bit and then affix themselves to remain in a permanent position as the user continues scrolling down the page. In this post I'll discuss the technique and how we can implement it.