Jean Galea
Jean Galea is a WordPress developer and entrepreneur. He is the founder of WP Mayor and WP RSS Aggregator. His personal blog can be found at jeangalea.com and he also consults via Clarity.fm.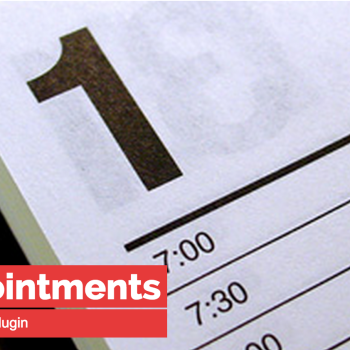 WooCommerce is becoming a huge player in global online e-commerce, and online bookings is an important sub-niche. Hotels, travel operators, tours, spas, personal trainers etc etc all need a booking system for their website. So which WooCommerce extensions are best for bookings at the moment? Unlike other niches, there's not much to choose from at the moment. In fact, there are only two leading solutions for WooCommerce bookings. The first to arrive on the scene (and most flexible) extension is the WooCommerce Booking & Appointment Plugin from Tyche Softwares. WooCommerce Booking & Appointment Plugin WooCommerce Booking & Appointment plugin transforms your…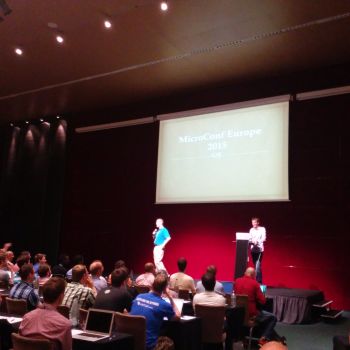 A short while ago I had announced that I'd be attending MicroConf Europe here in Barcelona.
MicroConf is a conference for self-funded startups. When I heard that description the first time I heard of MicroConf, I immediately thought of the WordPress community. Why? Well, if there's one ecosystem that is chock full of self-funded bootstrapping entrepreneurs it has to be the WordPress one. I did meet a number of WordPress product owners at MicroConf Europe, and all agreed that it was a great experience and they'd be returning next year. Read on to learn why I think you should attend the next MicroConf.
If you run a small WordPress agency or you are a freelancer with many small clients, it makes sense to think about offering hosting to those clients. It can be a great way for generating an almost 100% passive income stream and give a more comprehensive service to your customers. I've done this successfully for many years, and in this post I'll be sharing some of the best WordPress hosting reseller plans that I've used.
One of the conferences I've been waiting for this year is SmashingConf Barcelona. I'm making an effort to attend as many events outside of the WordPress circuit as possible, as I feel it is valuable to open ourselves more and more to the web community at large.
Since SmashingConf will be held in Barcelona this year and I am currently based here it's a no-brainer for me to attend this one.
During the past few months we've been hard at work on developing an extension for Easy Digital Downloads that will allow you to create bookable products and services.
We're finally in the very final stages of beta testing and the plugin should be out by the end of the month. However for those of you who have been waiting patiently for this add-on, you can go ahead and test the latest version at demo.eddbookings.com.
I'm very interested in web design trends and try to keep up with a number of industry blogs. Design and user interface are essential aspects of running a successful website, so web design shouldn't be something only web designers are interested in, but also business owners.
Earlier this year one of my favourite web designers in the WordPress space, Rafal Tomal (lead designer at Copyblogger Media), released a book called The Essential Web Design Handbook. The word book is a bit of a misnomer as there is much more to this release than just the book, as I'll be describing in this review.