Jean Galea
Jean Galea is a WordPress developer and entrepreneur. He is the founder of WP Mayor and WP RSS Aggregator. His personal blog can be found at jeangalea.com and he also consults via Clarity.fm.
Last month we issued a call for writers to join our team. We received such an overwhelming response to last month's call for writers, that unfortunately we were unable to reply to each applicant. We have now made our choices and are delighted to welcome these new writers to our team.
To the rest, don't despair, we had to pass over many excellent applicants simply because we had so many to choose from. We will issue another call in the future so please apply again at that time.
We're looking for a talented freelance WordPress plugin developer to work on our plugins, such as WP RSS Aggregator.
As a developer here, you'll create kick ass products and help improve existing code. You'll also create fanatic users by providing stellar high level support and writing easy to follow documentation.
The opportunity calls for a mixed set of skills. We need someone with expert level PHP / MYSQL skills, impeccable WordPress experience, and basic system administration experience (Apache/Nginx).
This month myself and Alyona attended Pressnomics 2016 in Tempe, Arizona. Pressnomics is the number one conference dealing with the business of WordPress. What this means is that you will find all the best business people in the WordPress community; owners of the big plugins as well as top agencies.
We are looking for a new support engineer for our WP RSS Aggregator plugin project, and other plugins we have in the pipeline.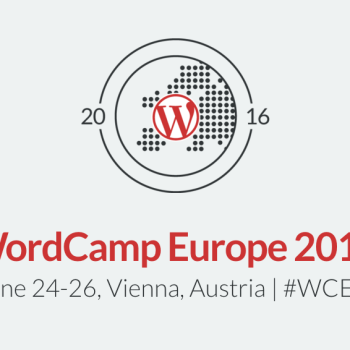 I'm super stoked to be attending WordCamp Europe, in fact I haven't missed one so far. The event has been growing in numbers year on year and this year looks like it's going to be another record breaking one.
The WordCamp Europe team is releasing 400 more tickets WordCamp Europe after securing three additional halls in Leopold Museum and the Baroque suites in the MuseumsQuartier in Vienna, Austria.
New to WordPress and have no clue where to start from? Wouldn't it be good if WordPress shipped with a user manual? While there is no official user manual apart from the extensive documentation (which might not be so suitable for beginners), there have been some great efforts at producing such beginners user guides. Here are the best we've come across.