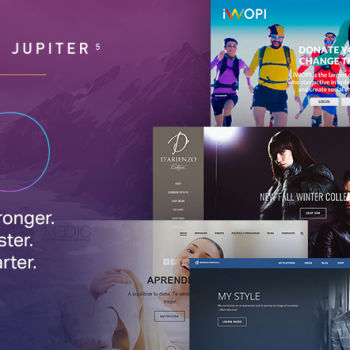 Whether you're just beginning your own startup, blog or creative portfolio, or perhaps an already well-established corporation or small business, I've come across the Tenzing Norgay of WordPress themes to get you to the top of your own Everest. With an already large following of 28,000 users, the Jupiter business WordPress theme, created by Artbees Themes, has recently released its most updated version, the Jupiter V5, which stands apart from other business WordPress themes in more than just one way.
Your affiliate program page needs more love. Learn what the best pages have in common along with some neat examples from various industries.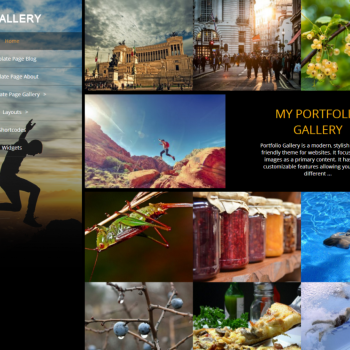 Web developers, designers and specialists in the sphere have started making predictions about future web design tendencies long ago. If you are owning a WordPress website, or just thinking of starting your career in any sphere of the web, there is a rule to keep in mind: you always have to be relevant and up to date with web design tendencies. Otherwise you are running the risk of falling behind and losing a large portion of your visitors.
If you are running a multi-author website, you certainly know that paying out writers is not exactly the most exciting task of your routine. You usually have to look at each post, compute its value depending on length, visits, ads revenues, and other custom criteria; then you need to sum up all post values from a single author and finally pay him. Repeat for all your writers. What if this waste of time could be eliminated?
The free WordPress plugin Post Pay Counter will get the hassle off of you. It automates every part of payments management and frees time that can be used for more productive matters.
A contact page should be a must-have for a website. Presenting your visitors detailed information about yourself and your business will make them trust you more and will ease their way to getting in touch with you.  Here's how to integrate Google Maps with your WordPress site.
For many nonprofits, volunteers are not only a fantastic way to help provide services to the community, but also an opportunity to develop a group of loyal supporters. Unfortunately, the process of recruiting, managing and tracking volunteers can become exhausting. And with so much else on your plate, the last thing you want is to pore over a spreadsheet of volunteers or spend your time tirelessly sending out reminder emails.